Bambox
,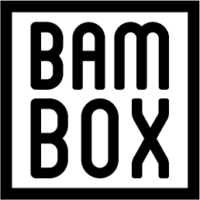 På Bambox.dk får du nu mulighed for at tilmelde dig et t-shirt- og undertøjsabonnement, hvor produkterne er skønne og meget lækre undertøjsprodukter i bambus og i meget høj kvalitet. Du bestemmer selv hvor meget du vil have leveret pr. gang, det handler kun om størrelsen på din abonnementspakke eller boks.
Du binder dig ikke for noget, men kan til en hver tid opsige til mellemværende med bambox.dk, og du betaler kun for det leverede. Du vil kunne spare op i mod 40 procent på varerne ved at være tilmeldt deres abonnementsordning frem for at køber produkterne i butikker.
Det er nemt og bekvemt med bambus
Når du har et abonnement hos bambox.dk, kan du nemt skifte det fra et til et andet. På den måde kan du i perioder styre at få lidt mere undertøj – for eksempel i kolde perioder. Alle har en profil som man kan administrere og ændre, hvis behovet opstår.
Undertøj og sokker i bambus er for både mænd og kvinder, og begge køn vil have stor fordel af de lækre og behagelige stoffer, som både er bløde og meget holdbare. Bambus er kendt for at holde en fin pasform, og ikke lader for eksempel vask ødelægge formen.
Billigste pris for
Bambox
:
102
kr. per kasse