Hundekassen
,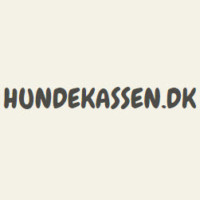 Hundekassen.dk (Tidligere Boxofjoy – Logreboksen) sender forkælelse ud til din bedste ven, hunden – hver eneste måned med sunde, dejlige og lækre snacks og godbidder. Indholdet er udvalgt med omhu og med omtanke for din hunds sundhed og trivsel.
Spar tid og spred glæde
Ved at få leveret en HundeKasse hver måned, sparer du tid, ved ikke selv at skulle i byen efter noget godt til hunden. Hundekassen udvælger altid gode og naturlige produkter uden animalske biprodukter, farve, konserveringsmidler og tilsætningsstoffer – ting du med god samvittighed kan forkæle din hund med.
Når du åbner HundeKassen sammen med din hund, kan du roligt regne med, at der bliver logret med halen, noget mere end ellers. En overraskelse som kan pakkes ud, som du ikke ved, hvad er – bortset fra at det er guf for alle hunde.
Hvordan virker det
Det virker ved at du tilmelder dig en abonnementsordning, som altid kan opsiges – når som helst. Vælg om du vil have HundeKassen med eller uden legetøj. Nemt, sundt, sjovt, og til en meget fair pris.
Fyldt til randen
Spred glæde og lad din hund blive overrasket en gang hver måned med en pakke, eller send den til en anden hundeven. HundeKassen egner sig også rigtig godt til gave. Vælg mellem to bokse, som alle er fyldt med naturlige tørrede snacks, tyggeting, godbidder og godter – fra 139 til 249 kroner.
Billigste pris for
Hundekassen
:
169
kr. per kasse