Familiemåltider
,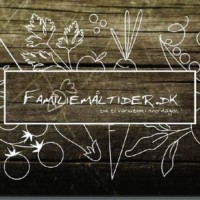 Mange familier i Danmark, har en travl og stressende hverdag, hvilket betyder at det kan være svært lige at finde et par timer på at handle ind. Det har familie måltider nu løsningen på. Du kan nemlig bestille din mad online, hvorefter det bliver leveret direkte til din adresse. Konceptet er nyt og genialt. Der findes 4 forskellige kasser.
Rabatkode til Familiemåltider – se her!
Der findes Small kasse til 325 kr., hvor der er mad til en enkelt voksen. Næste kasse er en Medium kasse til 425 kr. hvor der er mad til to voksne. Den næst største kasse er henvendt til kernefamilien med 2 voksne og to børn til 525 kr. Og så er der selvfølgelig den sidste kasse, hvor der er mad til 4 dage til 4 voksne.
Alle kassetyper indeholder mad og opskrifter til 4 dage, og kan købes i to forskellige klassetyper.
Den ene kassetype er en familiekasse, som indeholder børnevenlige retter med simple grøntsager – Her er det opskrifter som er udviklet med børnene i tankerne. Derudover findes der en anden kassetype, nemlig den varierede kasse, som er henvendt til den målgruppe som elsker mad, og som er klar til at afprøve moderne retter.
Man kan altid se på deres hjemmeside, hvilke retter som er med i kasserne til de kommende uger.
Efter at have bestilt maden online, leverer de maden direkte til din adresse. Derefter er det blot at gå i gang med at lave maden. Og til sidst VELBEKOMME!
Billigste pris for
Familiemåltider
:
325
kr. per kasse