Greenify
,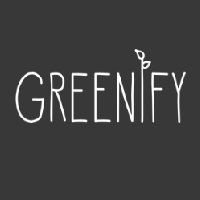 Greenify lover dig glæde og grønne planter året rundt med et et altankasse-abonnement. Når du vælger vores løsning vil du 3 gange om året modtage planter til dine altankasser. Det betyder at du hele året vil have flotte planter som du kan nyde, uden at skulle have besvær med at anskaffe jord og planter, og slæbe frem og tilbage.
Det her er meget nemt og bekvemt, og det eneste du skal foretage dig, er at bestille deres abonnement, og så vande planterne i dine abonnementskasser.
Friske planter til foråret, sommeren og efteråret fra Greenify
Greenify har sit eget gartneri i Holbæk, og der sammensætter de en sommerkasse, en efterårskasse og en forårskasse, som de sørger for at du modtager færdigplantede og lige til at sætte på altanen. Dine tomme altankasser bliver fyldt op med deres nedbrydelige altankasse hvor planterne er sat i.
Deres abonnementskasser er sammensat af planter der passer til det danske vejr, og de har fået hjælp af Dorthe Kvist, forfatter og havearkitekt, til at udvælge de rigtige planter og farver. Du betaler løbende til dit abonnement, og så går det helt af sig selv. De har et opstartsgebyr på 375 kroner, og så er du i gang med dit altankasse abonnement fra Greenify.
OBS: Greenify er lukket!
Indhold -

6/10

Levering -

7/10

Oplevelse -

8/10
Bruger bedømmelse
( stemmer)