Minvita
,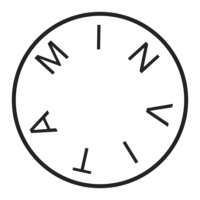 Hvis du vil være sikke på at du er dækket ind med alle de mest nødvendige vitaminer igennem hele året, skal du nok lige skele lidt til Minvita.dk koncept, hvor du med deres abonnementsordning melder dig til, at få leveret vitaminer hver anden måned, og til en rimelig pris.
Indholdet svarer til to måneders forbrug, og du løber på den måde ikke tør for vitaminer. De har fem forskellige pakker eller løsninger som du vælger imellem, og så er det bare at vente på posten, der leverer din forsendelse direkte til din adresse.
Find din helt egen personlige pakke
Når du tegner et abonnement hos Minvita.dk så binder du dig ikke for noget, og du kan altid opsige dit abonnement. Har du brug for at pause dit abonnement i en periode, kan du også det. Alt efter hvilken pakke du vælger hos dem, bliver du dækket rigtigt godt ind med vitaminer.
Læs mere om deres forskellige pakker, og find den der passer bedst på dig og dine behov. Den særlige pakke beauty booster, er for dem som vil gøre lidt mere for deres krop, og som gerne vil fremme skønheden indefra. Med priser fra 325 kroner for to måneders forbrug, synes det rimeligt fair.
Billigste pris for
Minvita
:
325
kr. per kasse