Nakednaturebox
,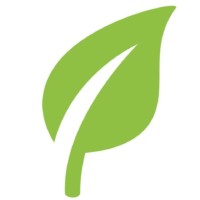 Hvis du vil forkæle dig selv med lækre glutenfri veganske snacks indimellem, så har du nu mulighed for at få dem leveret direkte til din dør hver måned. Hos Nakednaturebox kan du få de lækreste og mest velsmagende snacks, som er så sunde, at man vel nærmest kan kalde det mad. Det er i hvert fald ikke på grund af disse snacks, at du lever det usunde liv, tværtimod.
Du kan på deres side vælge flere muligheder, når du bestiller. Send for eksempel en box som gave til en du holder meget af, og overrask vedkommende med flere varianter af lækre og sunde snacks. Du har også mulighed for at vælge at tilmelde dig et abonnement med snacks, som bliver leveret hver måned, eller som et firmaabonnement, som er lidt en kombination af de første to muligheder.
Uanset om du vælger det ene eller andet, så får du to rabatkoder med, til forretninger eller spisesteder, som tilbyder plantebaserede retter eller produkter. Det er helt ny form for ekstra i pakken, som mange sikkert vil benytte sig af. Det er meget nemt at bestille enten den ene eller anden løsning på hjemmesiden, og du får hurtigt svar tilbage.
Din box bliver leveret direkte til din dør, og det betyder, at du både sparer tid og besvær, når du ikke længere skal lede efter de rigtige produkter eller varer i supermarkedet. Her foregår det i ro og mag, og så kan du bare vente til de dejlige og lækre snacks kommer med pakkeposten.
Billigste pris for
Nakednaturebox
:
169
kr. per kasse