NOHABOX
,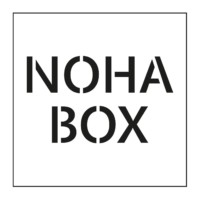 NOHABOX skaber rammerne for kvalitetstid i selv de travleste familier, og er grundlagt med en vision om at skabe mere nysgerrige og kreative børn. Med 4 sjove og spændende projekter hver måned, stimulerer NOHABOX dit barns kreativitet, nysgerrighed og koncentrations evne. NOHABOX gør det nemt at være kreativ med dit barn, og er et perfekt alternativ til at sidde med en iPad i hænderne.
Timevis af underholdning
Når du modtager månedens box, er der materialer til fire spændende projekter, der er beskrevet med en instruktion, og så er der masser at gå i gang med for dit barn. Det skaber en fantastisk stemning i hjemmet, og i processen opstår der en tidslomme hvor man hygger, snakker og har det sjovt sammen.
Leg og kreativitet
En NOHABOX vil typisk indeholde ét "træprojekt", hvor barnet skal hamre, skrue og slibe, ét projekt af mere eksperimenterende karakter, hvor formålet er at skabe nysgerrighed og fascination gennem simple eksempler på vores forunderlige verden og dens fysiske love, samt to mere klassiske kreative projekter med frie rammer.
Det foregår med hænderne, og det skaber aktivitet i det kreative center i hjernen. Alle projekter som sendes ud, er afprøvede og designet til at skabe den bedste oplevelse.
Kvalitetstid på abonnement
Du kan vælge imellem mange forskellige abonnementstyper fra 199 kroner om måneden, og det er inklusiv forsendelse direkte til din adresse. Hvis du synes, at dit barn også skal have mulighed for at udvikle sin skabertrang og kreativitet, så er denne mulighed svær at komme udenom.
God fornøjelse.
OBS: NOHABOX er lukket!
Indhold -

9/10

Levering -

9/10

Oplevelse -

9/10
Bruger bedømmelse
( stemme)