ReBuyBaby
,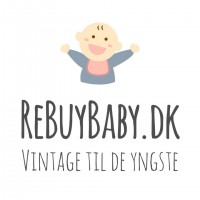 Er du forælder til en baby, så ved du, hvor meget tøj sådan en størrelse har brug for i løbet af sine første to leveår. Vil du på den ene side godt klæde din baby flot og trendy på og på den anden side gerne gøre det bæredygtigt, så kig lidt på firmaet ReBuyBaby. For her kan du nemlig forene disse to ønsker.
Bestil et abonnement på babytøj
Hos ReBuyBaby kan du bestille en pakke nyt eller lettere brugt babytøj på månedlig basis. Du betaler nogle få hundrede kroner for boxen, og du får godt babytøj for omtrent ti gange så meget, hvis du skulle have ude at købe det alt sammen fra nyt. Det giver to fluer med et smæk, nemlig en velklædt baby og god samvittighed over at handle bæredygtigt.
Hvad får man i kassen?
I kassen ligger der tøj, der kan være enten helt nyt eller lettere brugt mærkevare-babytøj. Du taster barnets størrelse og køn, og så får du selvfølgelig en pakke med tøj, der matcher det. Du sparer altså både tid og penge, og vinder lækkert babytøj og god samvittighed. Selv om man handler bæredygtigt, må ens baby jo godt se lidt smart ud i tøjet.
Billigste pris for
ReBuyBaby
:
199
kr. per kasse