Salt & Peber
,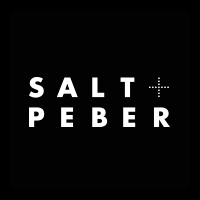 Salt & Peber Aftensmad er det helt nye inden for den sunde og lækre tilberedte mad som kommer direkte til din adresse uden problemer. Maden er lige til at gå til, bare varm maden op, snit salaten og så kan den serveres for dig eller hele familien. Du kan få leveret mad til hele ugen, hvis du ønsker det, og du kan være sikker på at alt er i bedste kvalitet, fremstillet af de allerbedste råvarer på markedet. Det er ikke bare almindelig take-away, det er langt mere, bedre og meget mere lækkert.
Sådan gør du
Der er mange familier som har en meget travl hverdag, og har svært ved at få tingene til at hænge sammen rent tidsmæssigt, og her er konceptet helt perfekt. Du bestiller de dage du ønsker mad til – minimum to dage om ugen, og minimum seks portioner.
Du kan vælge imellem to forskellige retter pr. dag, og så vælger to antal kuverter eller personer som måltidet skal række til. Når du har valgt dine dage og retter, så lægger du bare det helt i kurven og gennemfører resten af bestillingen Det er utroligt nemt og bekvemt.
Levering
Leveringen sker med posten i solide og sikre plastbokse som er pakket med is, så maden holder sig frisk og lækker. Priserne er meget fair i forhold til den meget høje kvalitet – for eksempel 377 kroner for tre dage.
Billigste pris for
Salt & Peber
:
377
kr. per kasse