Sokbox
,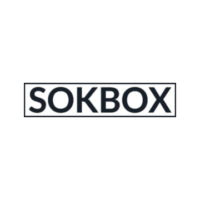 Med Sokbox behøver du ikke længere tænke på om du har sokker nok, eller om du har nok nye par i din garderobe. Du vælger selv dit abonnement – altså hvor tit du vil have nye sokker og hvor mange du vil have ad gangen. Det er helt perfekt for den travle mand, som har meget andet og vigtigere at tænke på.
For kun 150 kroner får du for eksempel leveret 6 par bambussokker i højeste kvalitet, som du sparer rigtig mange penge på, hvis du sammenligner priserne med dem i butikkerne. Både kvalitet og priser er bedre end i forretningerne.
Bæredygtige bambussokker
Sokkerne fra Sokbox er bæredygtige organiske bambussokker, og er derfor det bevidste rigtige valg af tekstil til dine fødder. Det er langt sundere for dine fødder, og sokkerne er produceret med henblik på også at beskytte og passe på naturen. Hos Sokbox er hele processen vigtig, og det giver kunderne vished for at de3 også gør det rigtige valg, når de vælger sokker fra Sokbox.
Tilmeld dig dit abonnement og modtage sokker præcis som du har lyst til. Du kan også vælge at teste firmaet af, ved at bestille deres billige intro-tilbud, og så se hvordan det virker, inden du tegner et fast abonnement.
Sokkerne sendes direkte fra Sokbox til din egen adresse, og dermed helt uden problemer for dig.
Sokbox på instagram
Something is wrong. Response takes too long or there is JS error. Press Ctrl+Shift+J or Cmd+Shift+J on a Mac.

Billigste pris for
Sokbox
:
187
kr. per kasse