Sokkeskuffen
,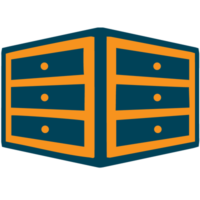 På Sokkeskuffen.dk kan du nu løbende få din beholdning af sokker suppleret, og altid have nye smarte og lækre sokker i skuffen. Det er ikke bare sokker du får, men de bedste sokker af bambus, som er et silkeblødt og åndbart materiale, og så er det lige fra naturen.
Det er fremstillet af 80 procent bambusfibre, og de er utrolig slidstærke. Det er de egenskaber som sokker skal ha, og du som kunde vil få stor glæde af i lang tid.
Det som Sokkeskuffen.dk kan er, at tilbyde dig et abonnement på sokker, hvor du selv vælger, hvor ofte du vil have en sending nye sokker til skuffen. Det er nemt og bekvemt, og du sparer både tid og penge, og så får du den bedste kvalitet til prisen.
Med et sokke abonnement kan du selv vælge, hvor tit du vil have nye sokker. De har et utroligt fleksibelt system, og du binder dig ikke til noget. Det vil sige, at du til en hver tid kan opsige dit abonnement med dem. De sender dine sokker direkte til din adresse, og du sparer en masse tid, ved ikke at skulle i butikker dfor at støve gode og lækre sokker op.
Er du i tvivl om kvaliteten, så tilbyder de, at du kan få tilsendt et par til at teste af. Det er nemt, overskueligt og billigt, og du får den allerbedste kvalitet, og dine fødder får de bedste vilkår. Sokkerne er nemlig åndbare, og så får dine fødder en langt behageligere temperatur end almindelige sokker.
Billigste pris for
Sokkeskuffen
:
129
kr. per kasse