The Cloak Room
,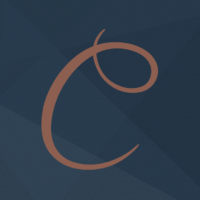 Hos thecloakroom.dk er det som at få sin helt egen tøj stylist og personlige indkøber. Nu kan du som mand virkelig holde trit med moden, og forny din garderobe på en helt ny og ret smart måde. Konceptet er helt enkelt. Udgangspunktet er din profil, som løbende bliver mere og mere kendt hos firmaet, og så får du tilsendt en boks med tøj, sko, accessories, der matcher dig og din stil.
Prøv det gratis og betal bagefter
Du prøver tøjet, og vælger det ud som passer perfekt til dig og din stil, resten returnerer du bare, og så betaler du kun for det som du beholder. Det er en professionel stylist og tøjekspert som står bag boksen, som sendes til dig, og derfor vil meget af indholdet ramme din smag helt perfekt.
Høj kvalitet til ok priser
Kvaliteten på varerne som er med i boksen er utrolig høj i forhold til prisen, som er rimelig. Når firmaet køber ind, har de en kæmpe fordel ved at købe store mængder, og dermed sende besparelsen videre til dig som kunde. Det kan betyde lavere priser end du betaler i almindelige butikker, og så er fragten – tur/retur endda inkluderet. Prøv det – og få din helt egen personlige stylist og tøjindkøber.
The Cloak Room på instagram
Something is wrong. Response takes too long or there is JS error. Press Ctrl+Shift+J or Cmd+Shift+J on a Mac.

Billigste pris for
The Cloak Room
:
0
kr. per kasse