theBlacBox
,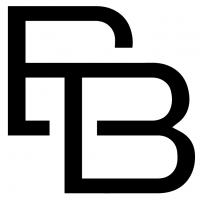 theBlacBox is a bi-monthly beauty subscription box for black women in Europe, providing personalised pampering & self-care. Each box showcases a range of products that are perfect for your individual beauty profile. This subscription service has become popular for black women who want a wallet-friendly way to discover new, exciting products, or for those that have trouble accessing products that suit them due to a lack of variety in stores.
Each box is personalised to their subscriber's beauty profiles, where you indicate your skin tone, skin type, hair type & hair style. theBlacBox will then match your products to your profile, ensuring that every box is curated just for you. In each box, you'll receive a range of products for haircare, skincare and beauty that allow you to indulge during your well deserved "me-time".
And the best part? All their products are sourced from black-owned brands around the world who not only understand the challenges black women face, but have created solutions for them. So alongside discovering new products, you'll also be introduced to some well-known or up & coming black-owned brands that have created amazing products with black women in mind.
theBlacBox also offers a reward programme for their subscribers when they review products or invite their friends to subscribe. You can then use your BlacBox Points to unlock surprise products, early access to collaborations or to earn discounts & save even more on your beauty products.
Billigste pris for
theBlacBox
:
175
kr. per kasse